Life Sciences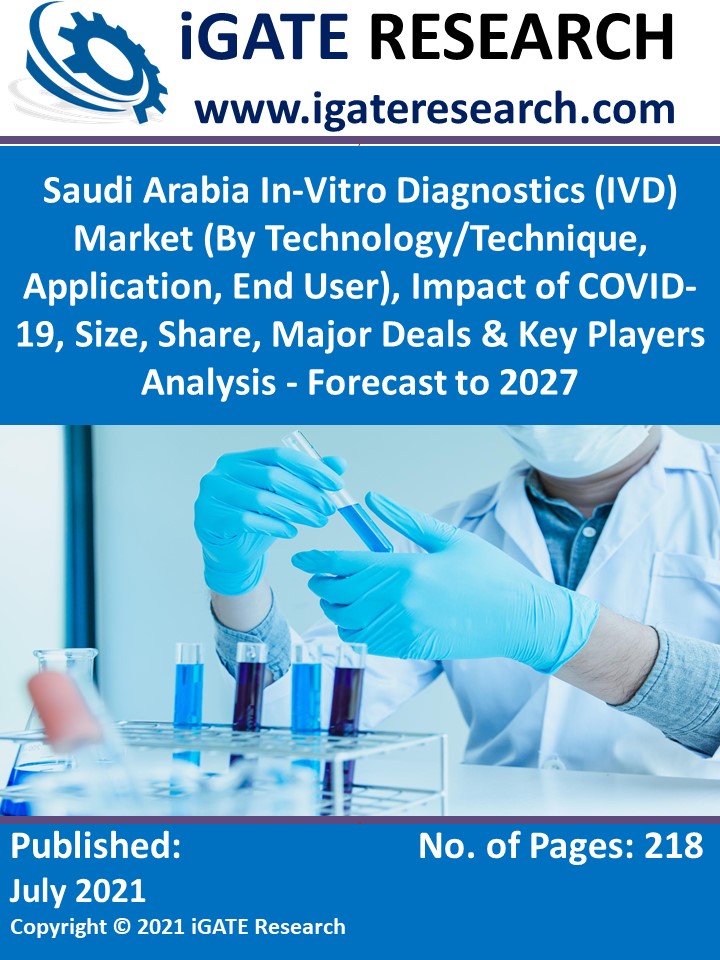 Saudi Arabia In-Vitro Diagnostics (IVD) market is predicted to reach US$ 1,242 Million by 2027. The Saudi Ministry of Health plans an expenditure of approximately SAR 23 Billion on the new initiatives within the industry of healthcare. Saudi Arabia government has set the target of privatizing 295 hospitals by 2030, under the Saudi Vision 2030 Plan.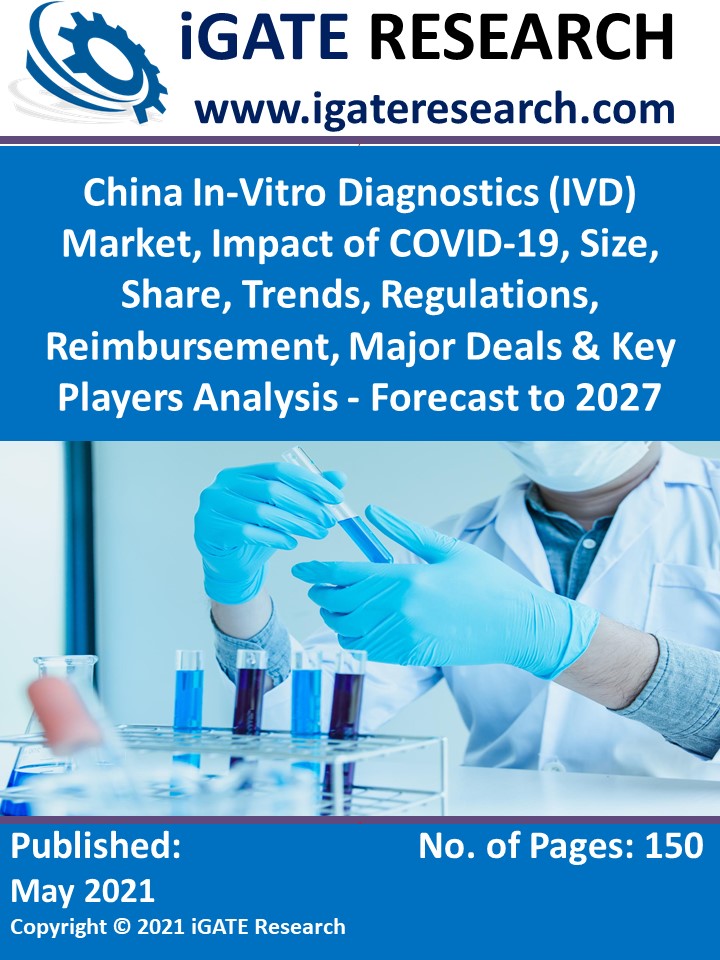 China In-Vitro Diagnostics (IVD) market is predicted to exceed US$ 21 Billion by 2027. China is a large and fast-growing in vitro diagnostics (IVD) market - in fact, only second to the United States in terms of value. China represents one of the largest clinical laboratory markets in the Asia-Pacific region, and the fastest growing among the top ten IVD country markets.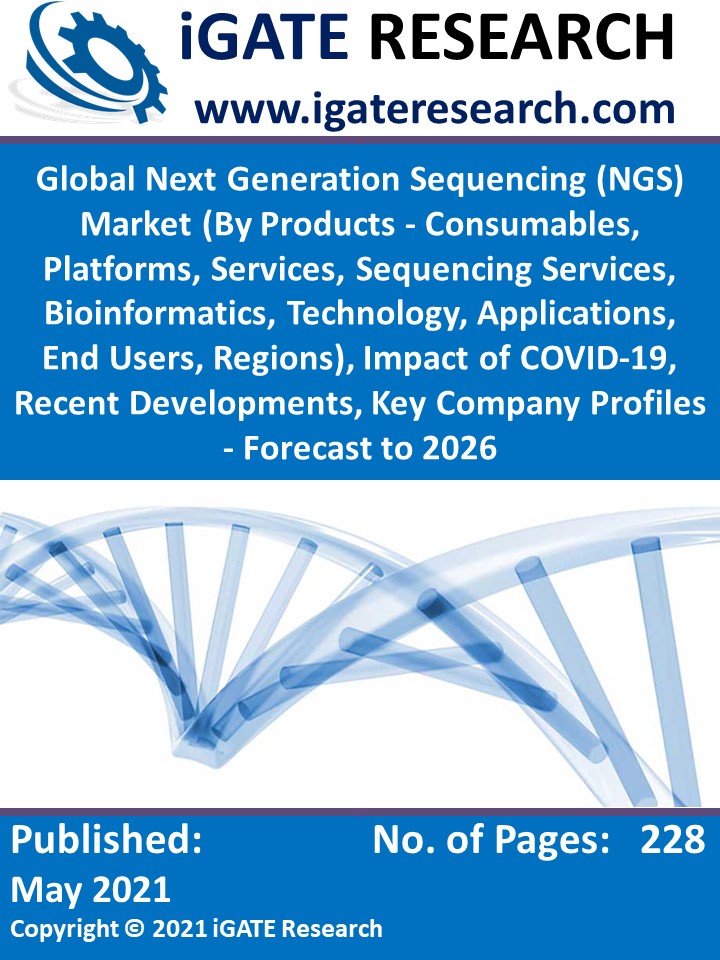 The COVID-19 outbreak has positively impacted the next generation sequencing (NGS) market. Next-generation sequencing has a crucial role in the clinical labs and research to fight against the SARS-CoV-2, which results in the COVID-19. NGS technology has the potential advantage of determining the genetic sequence of a virus and helping scientists understand the mutation of the virus.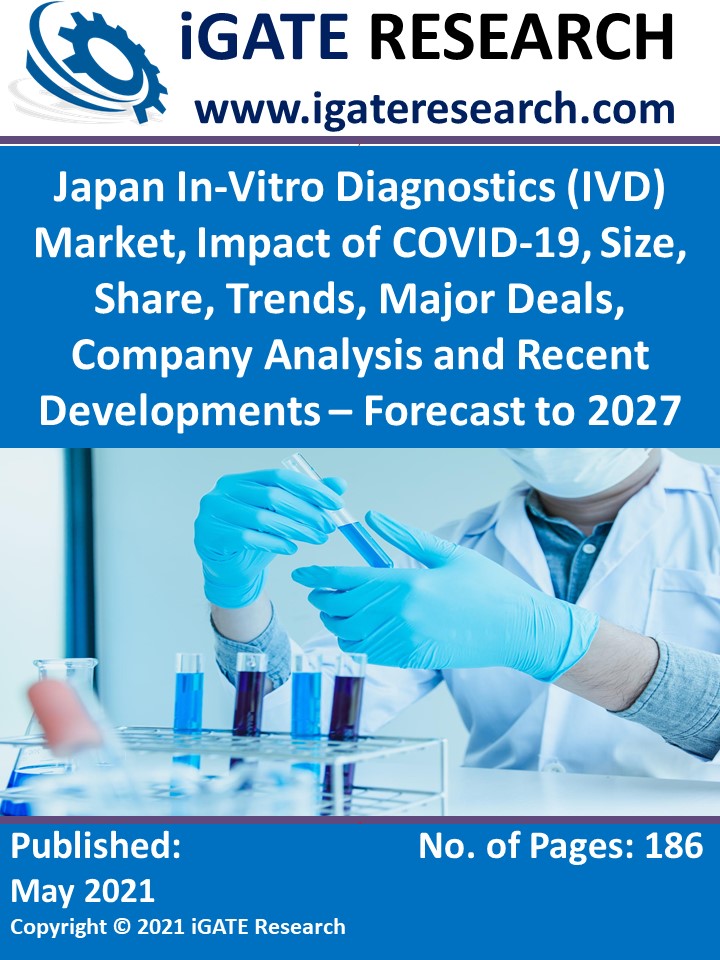 The COVID-19 outbreak has created a sense of urgency and panic among people globally. While people are being advised to stay indoors, healthcare professionals and researchers have registered a state of urgency. In this scenario, the in-vitro diagnostics forms the crux of increased testing.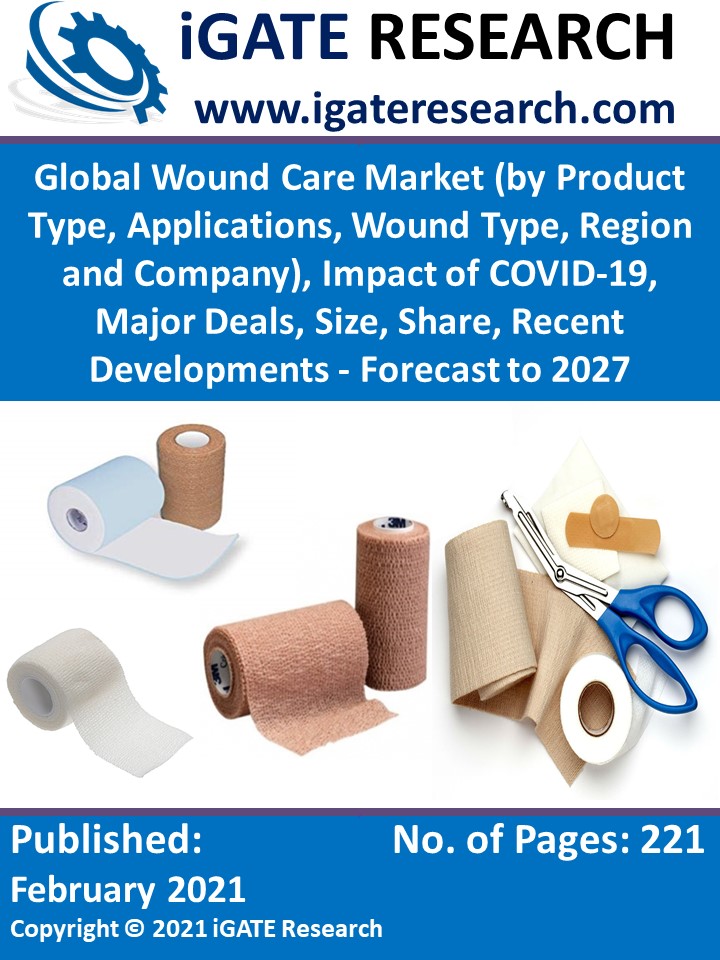 The global wound care market is predicted to exceed US$ 30 Billion by 2027. Moist dressings and wound closure applications together accounted for around 54% share of the global wound care market in 2020.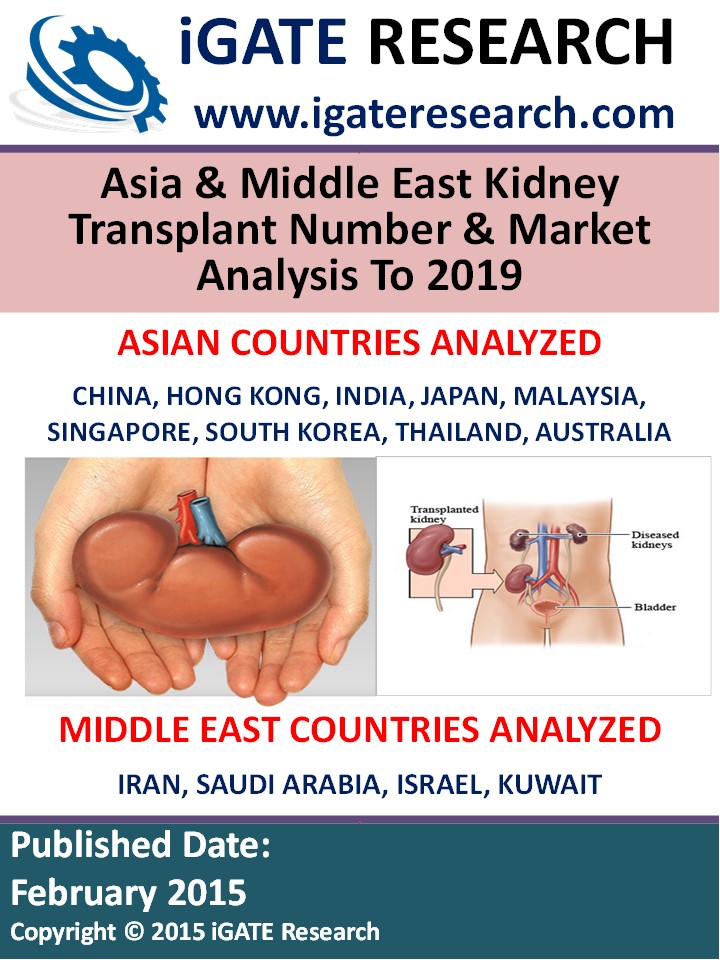 With advances in kidney transplant methods and improvement in transplant success, a kidney transplant is now widely considered to be the best way of treating chronic kidney disease for many people. As the number of organ donors is increasing, an increase in transplant procedures is bound to happen.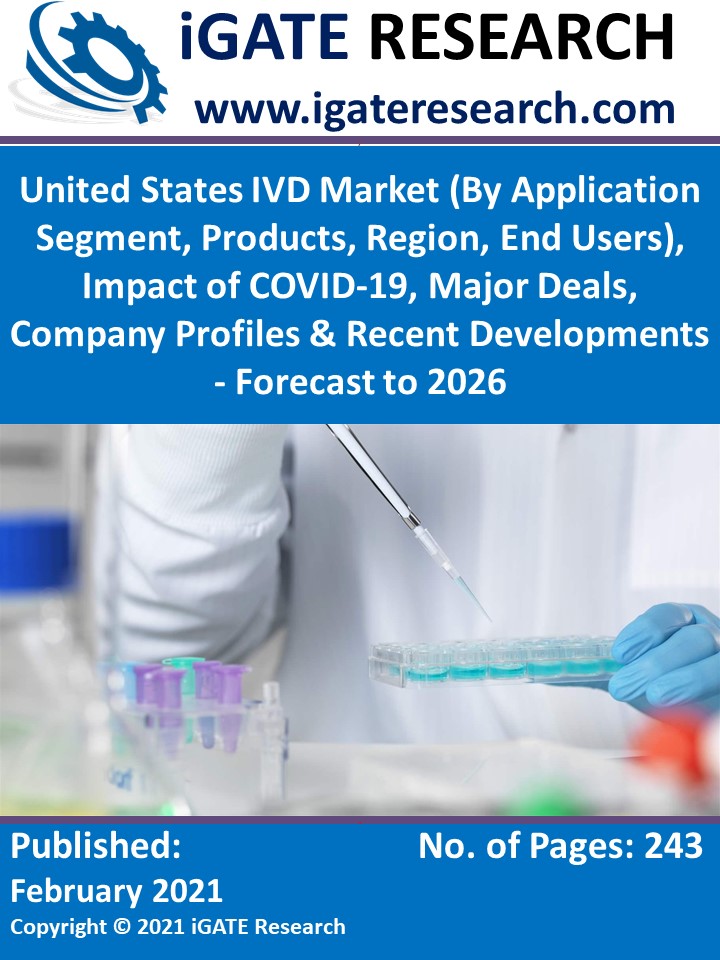 The United States In Vitro Diagnostics (IVD) market is predicted to reach nearly US$ 37 Billion by 2026. With an aging population, technological advances and advent of point of care diagnostics, United States IVD market is slated to show substantial growth in the future.
The global market for telemedicine is predicted to exceed US$ 150 Billion by 2027. Telemedicine services are used in several medical areas, such as dermatology, gynecology, cardiology, neurology, diabetes control, psychiatry, primary healthcare and others.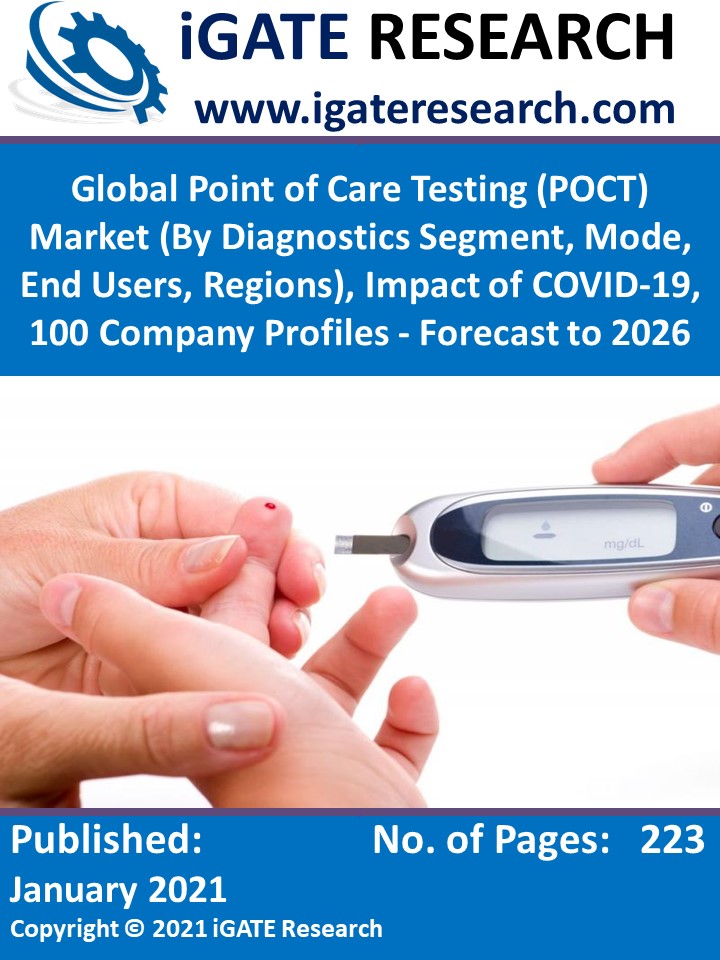 The global point of care testing (POCT) market is predicted to exceed US$ 45 Billion by 2026. Rising incidence of infectious diseases and chronic conditions such as cardiovascular diseases and diabetes in developing countries such as India and China have stimulated demand for point of care testing services.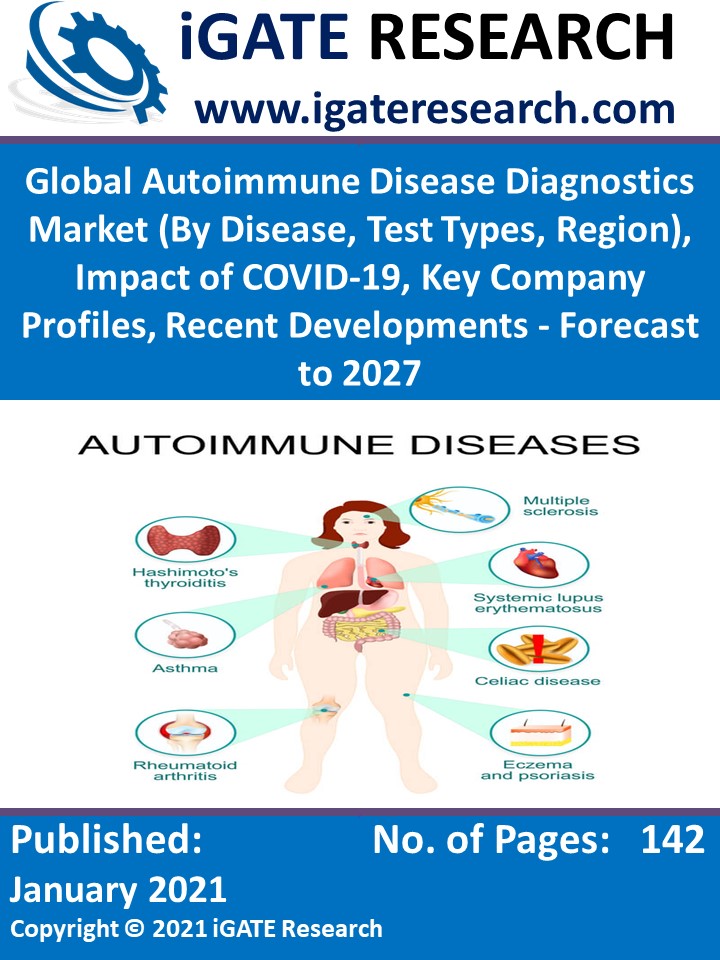 The global autoimmune disease diagnostics market is predicted to reach nearly US$ 18 Billion by 2027. There are almost 80 types of autoimmune diseases prevailing worldwide of which multiple sclerosis, type 1 diabetes, and rheumatoid arthritis are fairly common.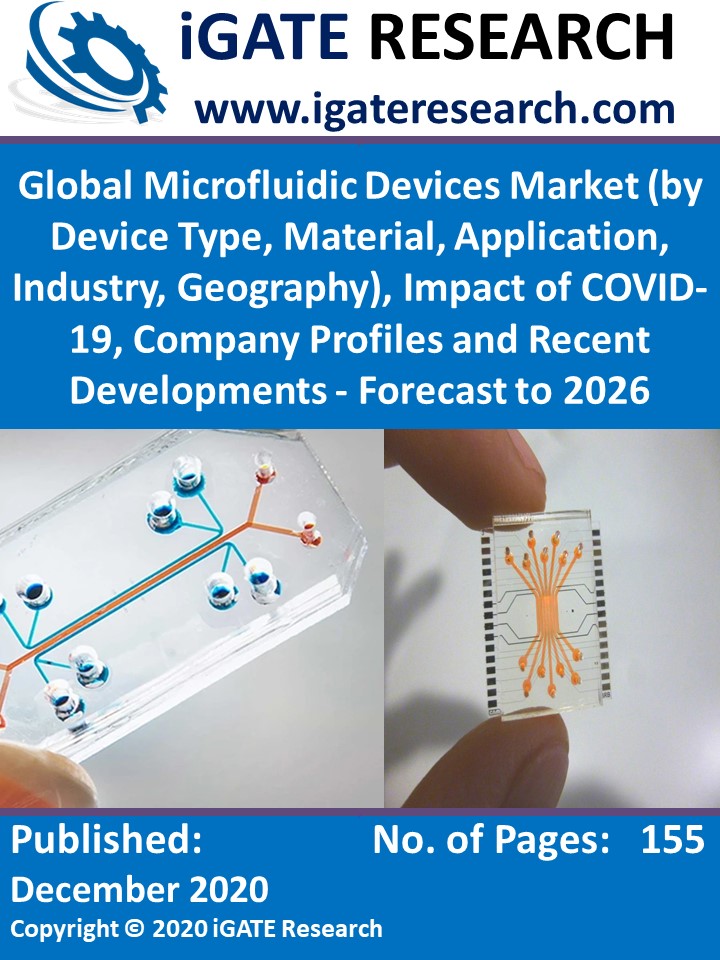 The global microfluidic devices market is projected to reach US$ 22.65 Billion by 2026. Microfluidics technology is used for processing and manipulating small amounts of liquid using channels that possess micrometer dimensions.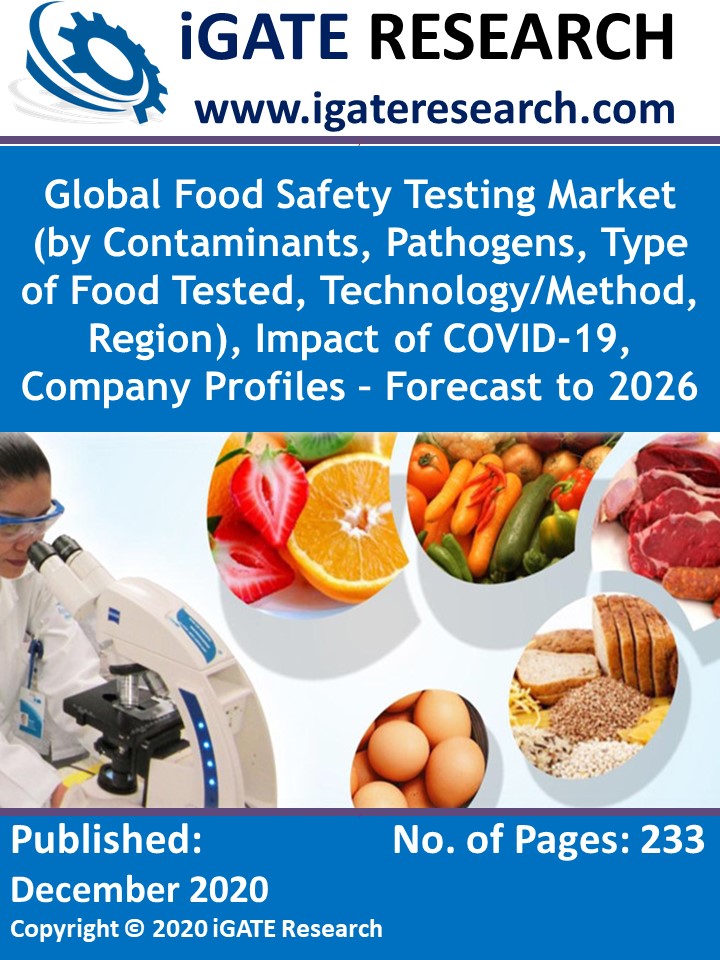 Food contamination now-a-days is quickly becoming a worldwide issue, that is raising the concern for adequate food safety testing methods and procedures.The global food safety testing market is predicted to reach nearly US$ 27 Billion by 2026.
The global liquid biopsy market is expected to reach nearly US$ 8.2 Billion by 2027. The abilities of liquid biopsy like, easy & minimal invasiveness, early cancer diagnosis & detection, characterization of new lesions, drug & therapeutic target identifications for cancer treatment are some advantages of liquid biopsies, which improve the safety and efficiency of cancer therapy for patients.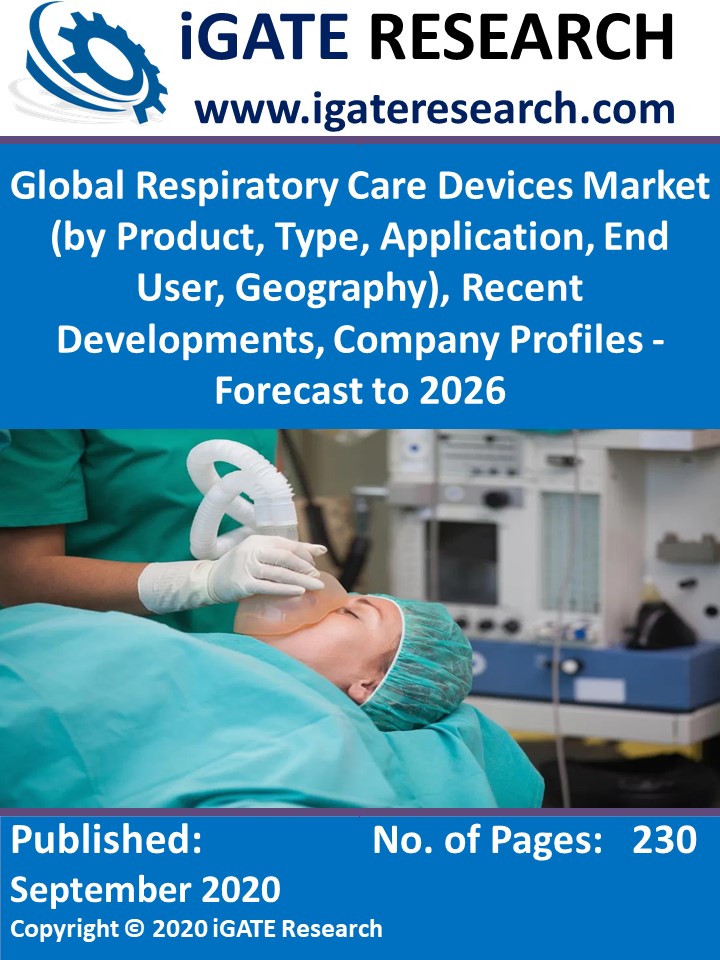 The global respiratory care devices market is expected to reach nearly US$ 35 Billion by 2026. Infectious respiratory diseases directly drive demand for respiratory care. COVID-19 is the most recent and significant of these diseases; the pandemic has resulted in a surge in demand for personal protection equipment and ventilators, among others.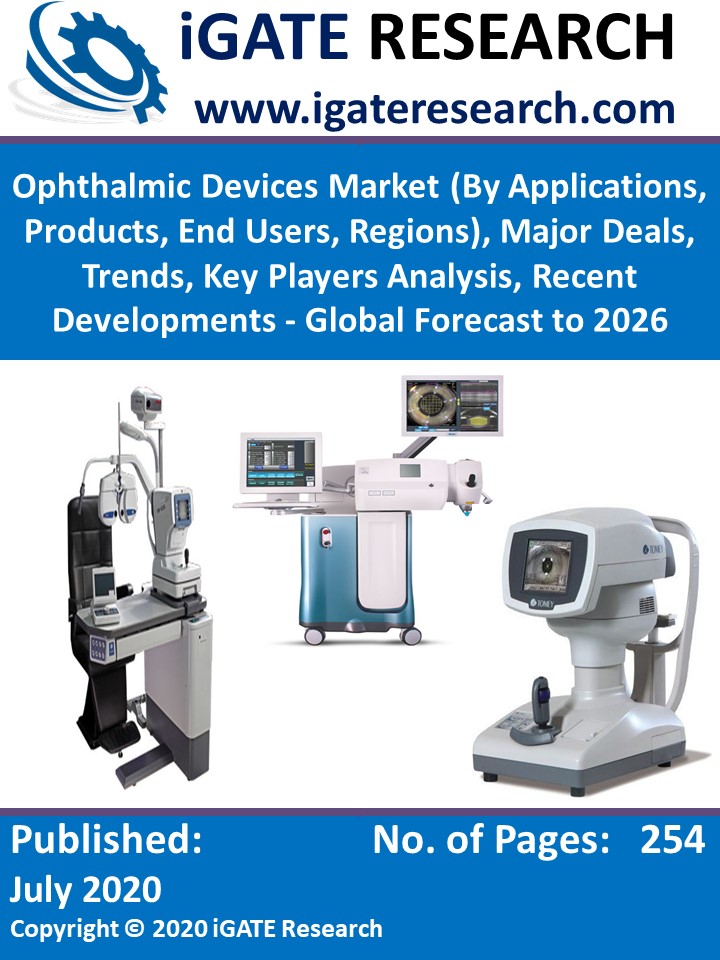 According to the World Health Organization (WHO): Globally, at least 2.2 billion people have a vision impairment or blindness, of whom at least 1 billion have a vision impairment that could have been prevented or has yet to be addressed. Therefore, increasing number of eye related disorders propel demand for vision care devices, which in turn propels growth of the ophthalmic devices market.